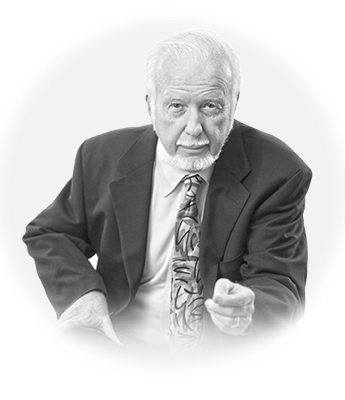 Areas of Expertise
Politics of Disaster, Politics of Disaster Risk Reduction, Critical Juncture Theory, Genocide, Latin American Politics

Contact
Email: olsonr@fiu.edu

Richard S. Olson, Ph.D.
"In the next 50 years, the world has to get it, or else."
Director
Extreme Events Institute
International Hurricane Research Center
Richard Stuart Olson received his B.A. degree in from the University of California, Davis in 1967, an M.A. degree from UCLA in 1968, and a Ph.D. in 1974 from the University of Oregon. He spent 1965-1966 at the University of Madrid and 1968-1969 as a Fulbright student in Colombia. He is currently Director of both the Extreme Events Institute and the International Hurricane Research Center at Florida International University. Professor Olson was part of a research team to the 1972 Managua, Nicaragua earthquake and was subsequently involved in disaster response, research, and evaluation in more than 20 events, including Guatemala 1976 (earthquake); Chile 1985 (earthquake); Mexico City 1985 (earthquakes); Colombia 1985 (volcanic eruption and lahar) and 1994 (earthquake and landslide); Peru and Bolivia 1996-1998 (El Niño-Southern Oscillation); the Dominican Republic 1998 (Hurricane Georges); Honduras and Nicaragua 1998 (Hurricane Mitch); Belize 2000 (Hurricane Keith); and El Salvador 1986 and 2001 (earthquakes). He subsequently organized field research teams to the Chile and Haiti earthquakes of 2010. Asked to select three single or co-authored article publications that he enjoyed writing the most, Professor Olson chose (1) "Toward a Politics of Disaster: Losses, Values, Agendas, and Blame,"International Journal of Mass Emergencies and Disasters (2000); (2)"From Disaster Event to Political Crisis: A '5C+A' Framework for Analysis," International Studies Perspectives (2010); and (3) "From Disaster Risk Reduction to Policy Studies: Bridging Research Communities," Natural Hazards Review (2020).
Extreme Events Institute External Advisory Board: (PDF)
Extreme Events Institute Fellows: (PDF)